View this message on our website.

FOLLOW US:





|

Winter 2017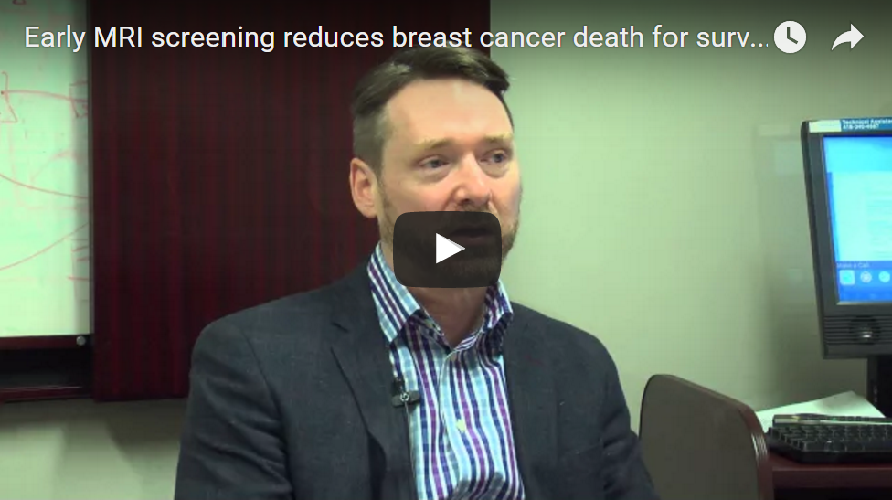 New POGO Medical Director Reports Findings on MRI Breast Cancer Screening
Dr. David Hodgson was appointed POGO's third Medical Director and POGO Chair in Childhood Cancer Control on November 1, 2016. Dr. Hodgson is an internationally recognized pediatric radiation oncologist who has made significant clinical and research contributions through his roles at SickKids and Princess Margaret Cancer Centre where he is the Site Group Lead for Pediatrics in the Department of Radiation Oncology and the Director of POGO's Adult Pediatric AfterCare Clinic.
A grant recipient of POGO's Pediatric Cancer Outcomes Initiative (PCOI) in 2011, Dr. Hodgson investigated the impact of early breast cancer screening. His findings are "the first to indicate that early MRI-based screening should reduce breast cancer mortality among women treated with radiation therapy for adolescent Hodgkin's Lymphoma. The magnitude of this benefit is superior to that described for other accepted screening indications although MRIs can produce a substantial rate of false-positive results."
Watch the video»
Read more about Dr. Hodgson»
Dr. David Malkin, POGO's second Medical Director, completed his term in July 2015 and graciously agreed to remain at POGO into 2016 until his successor was appointed. Dr. Malkin has now fully returned to his clinical and research endeavours but remains very involved in POGO initiatives. He played a key role in the continued development of the PRU and we wish him all the best with his work and in the years to come.
| | | |
| --- | --- | --- |
| Support Our Mission: | | |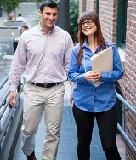 Seed Funding Grants Update
The PRU's Seed Funding Grants facilitate feasibility or self-contained studies, or the development of grant applications. In 2016, POGO supported the following three projects.
1) Severity, Risk Factors, Change Over Time a Minimal Clinically Important Difference of Anxiety in Children with Cancer or Undergoing Hematopoietic Stem Cell Transplantation, Lillian Sung, MD, PhD, FRCPC
2) A Feasibility Study Examining the Impact of Out-patient Yoga on Distress and Well-being in Adolescents Receiving Chemotherapy, Lillian Sung, MD, PhD, FRCPC
3) Understanding the Determinants of Metabolic Health in Survivors of Childhood Brain Tumours, M. Constantine Samaan, MD, BA, MA, DCH, DMMD, MRCPI, MRCPCH, MSc
Read more about our seed grant recipients »
Fellowship Program Update
POGO Research Fellows are awarded to applicants working toward a PhD or pursuing a post-doctoral degree, or to clinicians and health care practitioners of any discipline working on pediatric oncology research.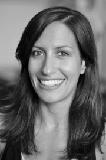 Iska Moxon-Emre (PhD Candidate, University of Toronto)
Current POGO Fellow Iska Moxon-Emre has been very busy writing and publishing. Since beginning her fellowship in January 2016, Iska has published two first author manuscripts and was involved in one collaboration.
Her article titled Intellectual Outcome in Molecular Subgroups of Medulloblastoma was published in the Journal of Clinical Oncology, and her other article titled Vulnerability of White Matter to Insult during Childhood: Evidence from Medulloblastoma Patients Treated with Radiation, was published in the Journal of Neurosurgery: Pediatrics.
The article that she contributed to, in a more minor manner, titled Prognostic Value of Medulloblastoma Extent of Resection after Accounting for Molecular Subgroup: An Integrated Clinical and Molecular Analysis, was published in Lancet Oncology.
In addition to publishing her research, Iska has presented at two international conferences—the Sohn Conference: Pediatric Cancer in Post-genomic World, in New York City, and the 17th International Symposium on Pediatric Neuro-Oncology (ISPNO) in Liverpool, UK. Iska has also been actively involved at the University of Toronto, and is currently a course instructor for a second-year psychology course titled Learning and Plasticity.
Read more about Iska's work»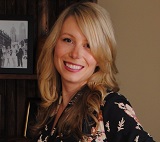 Lindsay Jibb, PhD
Congratulations to past POGO Fellow Lindsay Jibb who successfully defended her PhD dissertation Development of Preliminary Testing of a Clinical Decision Support System to Aid Adolescents with Cancer in Pain Management in the spring of 2016.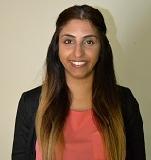 Priya Patel, BSc, PharmaD, RPh (MSc candidate, University of Toronto) is the recipient of a one-year Clinician Scholar Fellowship (deferred until summer 2017) for her research Relative Bioavailability of an Extemporaneous Oral Suspension of Aprepitant in Children.
Read more about Priya's work »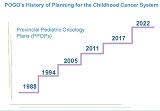 POGO Develops Next Long-Range Provincial Pediatric Oncology Plan
The process for POGO's five-year long-range plan (2017-2022) is well underway. As one of 31 working groups, WG7-PRU has been asked to identify, as it relates to the PRU, current pressures on the system, gaps, limitations, opportunities to do things differently, innovations, problems/issues, and recommend action plans in terms of short-, medium- or long-term.
Learn more about POGO's long-range plan »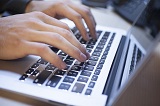 Need Childhood Cancer Data?
Calling all researchers! POGONIS is POGO's unique relational database containing detailed information on all aspects of cancer in children, including demographics, diagnosis, treatment and death. POGO is pleased to make data available to our partners, researchers and stakeholders, and to provide guidance on methodology and analyses.
Learn more about POGONIS»
Make a data request »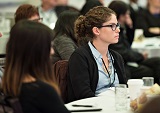 Mark Your Calendar for PRU's 2017 Lunch & Learn Series
The PRU Lunch & Learns are invited talks that allow POGO scientists, fellows and seed grant recipients to showcase their work with the pediatric oncology community. Lunch & Learns are hosted via POGO's Ontario Telemedicine Network (OTN).
Save these dates »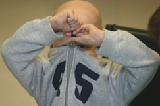 Privacy Update: Three-Year IPC Renewal
POGO submitted its report to the Ontario Information and Privacy Commissioner (IPC) on October 31, 2016, and anticipates a full three-year approval by October 2017. Approval will ensure POGO's continued ability to collect, use and disclose personal health information without consent for analyses, research and policy development initiatives.
Learn more about Privacy at POGO »
---
Established in 1996, POGO's Research Unit (PRU) focuses on studies that contribute to a better understanding of childhood cancer and its impacts, and improved outcomes for children with cancer and their families. The PRU partners with institutions throughout the province and beyond to promote multidisciplinary, multi-institutional health research activities. POGO champions childhood cancer care through collaborations in healthcare innovation, survivor care, family assistance, population data, policy development, research and education.