View this message on our website.

FOLLOW US:






Summer 2017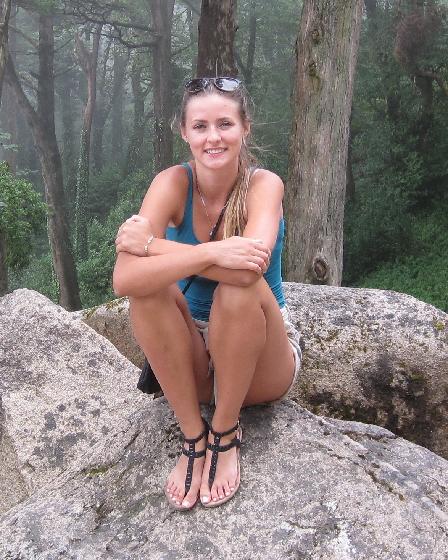 Why I Volunteer
Emily is a seasoned volunteer. She grew up in a family dedicated to giving to charity and held her first fundraiser for POGO when she was in grade four. In October, she will be running the Scotiabank Toronto Waterfront Marathon and is a captain for Team POGO.
Read more about Emily's motivation»
| | | |
| --- | --- | --- |
| Be a Champion: | | |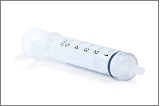 How Can We Improve Control of Chemo-Induced Nausea and Vomiting?
This is one of the top concerns of parents of children receiving chemotherapy. And for kids who can't swallow pills, the problem is compounded by the fact that aprepitant—a relatively new and effective drug used to prevent these side effects—is only available in capsules in Canada. POGO Fellow Dr. Priya Patel, and colleagues, will be studying a liquid form of aprepitant to determine how well it is absorbed from the stomach into the bloodstream compared to the original capsule.
Read more about Dr. Patel's research»
Learn more about how POGO funds research»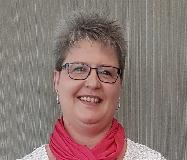 From Community to Tertiary Hospital, POGO Satellite Manual Helps Ensure Equitable Care
According to Nurse Sylvie Kozlowskyj who works in the Northeast Cancer Centre at Health Sciences North in Sudbury, the POGO Satellite Manual ensures that best-practice guidelines are in place at POGO Satellite Clinics, much like in Ontario's five tertiary hospitals with specialized pediatric cancer programs. Families and health care professionals can rest assured that the standard of care is equivalent no matter where a child is treated.
Read Sylvie's insights about the Satellite Manual»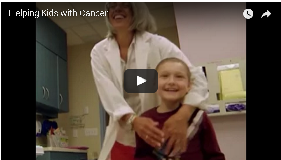 Inspiring stories from POGO's Satellite Clinics
There are seven POGO Satellite Clinics throughout Ontario. Watch how nurses at Credit Valley Hospital and Southlake Regional Health Centre are making a difference in the lives of kids with cancer and their families.
Check out the videos»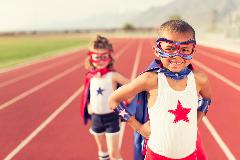 Run Waterloo: Inspiring Community with a Race
Thanks to our supporters in Waterloo Region and beyond, the Kitchener Kids with Cancer Run & Walk has been the largest community fundraiser for POGO since 2014. Last year alone we raised a jaw-dropping $50,400!! Help us keep the momentum going! Join in on another year of family, fitness, friendship and fun by registering for the race and fundraising today!