View this message on our website.

FOLLOW US:






Funded Research Featured for Summer 2018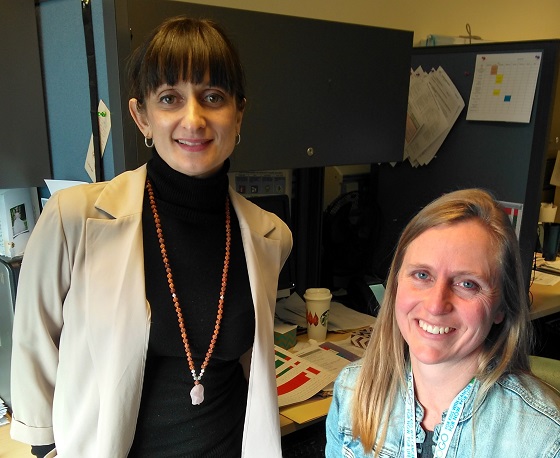 Demands of Treatment No Match for Social Workers
Pediatric oncology social workers help families navigate a complex system. They ease the burden of managing applications for funding, employment benefits and community resources. Their vast skills bring needed relief to an already stressful situation for families.

Read how social workers Jane and Cindy help families cope»
| | | |
| --- | --- | --- |
| Be a Champion: | | |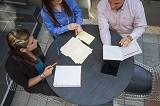 We're Funding Scientific Enquiry!
The POGO Research Unit (PRU) has just funded four new projects. Research topics include parent-child communication during illness, family education prior to first discharge, needs assessment focused on home-based care, and validation of a prediction tool for cancer predisposition. With the three seed grants and one POGO Fellowship, POGO is contributing to a thriving community of childhood cancer researchers.
Meet the 2018 POGO Fellow and our seed grant recipients»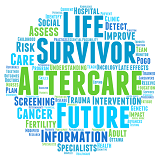 Training Day Puts Focus on Survivor Care
POGO AfterCare Education Day took place on May 14 with over 90 pediatric oncologists, nurses, social workers, and other healthcare professionals in attendance. With presentations by leading researchers and clinicians from Canada and the U.S., conference delegates enhanced their knowledge of clinical and psychosocial issues common to survivors of childhood cancer and learned new strategies to improve care for this unique patient population.
Download the presentations»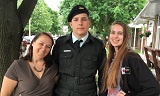 The Burden of Surviving Childhood Cancer
"Logical or not," says Leanne Brown, "many survivors feel guilty for the sacrifices our parents had to make, for the social and emotional challenges our siblings went through, and even for being who we are, rather than super humans doing extraordinary things. There is a burden to be better than 'normal.'" Leanne speaks regularly with other childhood cancer survivors to provide a safe space for them to voice something they have never said aloud before.
Read more from Leanne»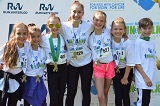 Join us for the Run/Walk in Kitchener/Waterloo
September 9th marks the 5th year of the Kitchener Kids with Cancer Run & Walk in support of POGO! Kick off Childhood Cancer Awareness Month by lacing up your runners and spending the day on the beautiful grounds of Waterloo Region Museum. Plus, the first 500 registrants will receive a FREE 2018 limited edition technical t-shirt! Bring the family and after the run enjoy refreshments, musical entertainment, massages and draw prizes.
Register here to become a champion of kids' cancer care»