View this message on our website.

FOLLOW US:





Dear Friends,
The COVID-19 pandemic continues to challenge all of us with new ways of living and working. It is our sincerest hope that you have the personal and professional support to navigate these difficult times. At POGO, we continue to monitor the situation, support each other, and work with our staff teams and healthcare partners to ensure continuity of care on behalf of children with cancer, their families, survivors and the childhood cancer care system. Here are some of the measures and initiatives now in place.
For our Healthcare Partners
For all Ontario Families with School-Aged Children
For our Families of Children with Cancer
For Survivors of Childhood Cancer
For our Donors
For the Childhood Cancer Care System
We are grateful for your support of POGO and for the essential work being done by our healthcare partners during the COVID-19 pandemic and always.
Finally, please take a moment to read POGO's renewed mission and vision.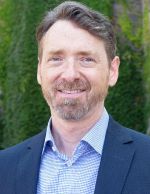 With my very best wishes,
David Hodgson, MD, MPH, FRCPC
POGO Medical Director & Chair in Childhood Cancer Control
Professor, Department of Radiation Oncology & Institute of Health Policy, Management & Evaluation University of Toronto